Leather for the Modern Legend.
Each Bespoke Savas piece is handmade for you; it is made to fit your body, taste, style, and unique measurements. The garment breathes with the soul of its owner. Hidden pockets hold ancient totems; carefully placed metals compose your armor; soft embroidery is sewn into the lining like a story-telling tapestry. The particular cut of a sleeve, the seam along the torso, the tattoo in the leather beneath the interior silk lining—these are all essential details. The details that hint at what their wearer loves and most fiercely pursues.
Collaboration is the key to making a Bespoke piece extraordinary.  We take pride in the time we spend with our clients to ensure their garment feels intimate and carefully crafted to your own identity and style. Such alchemy is the product of at least three personal fitting appointments to  ensure every seam, collar, sleeve, and buttonhole are perfect.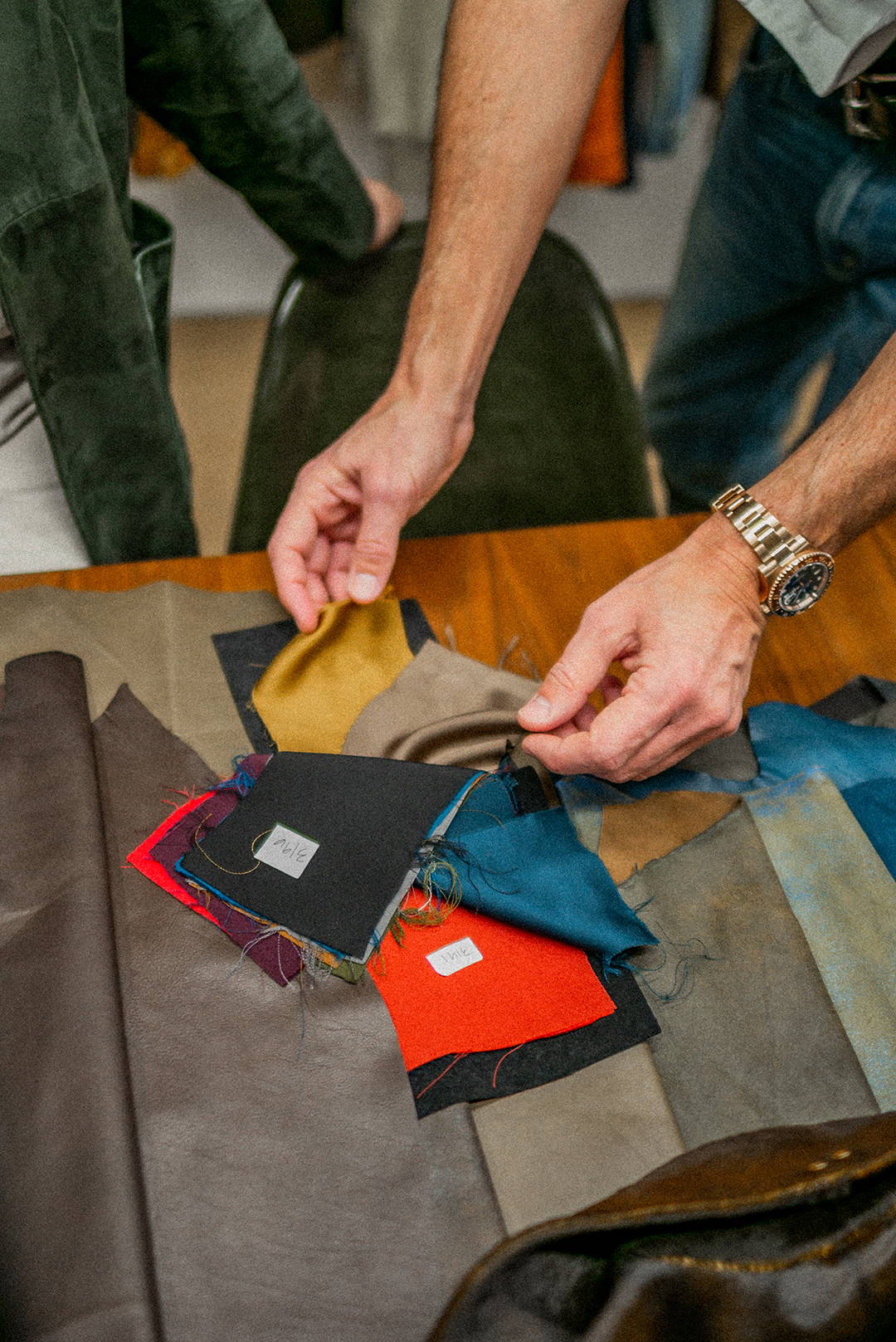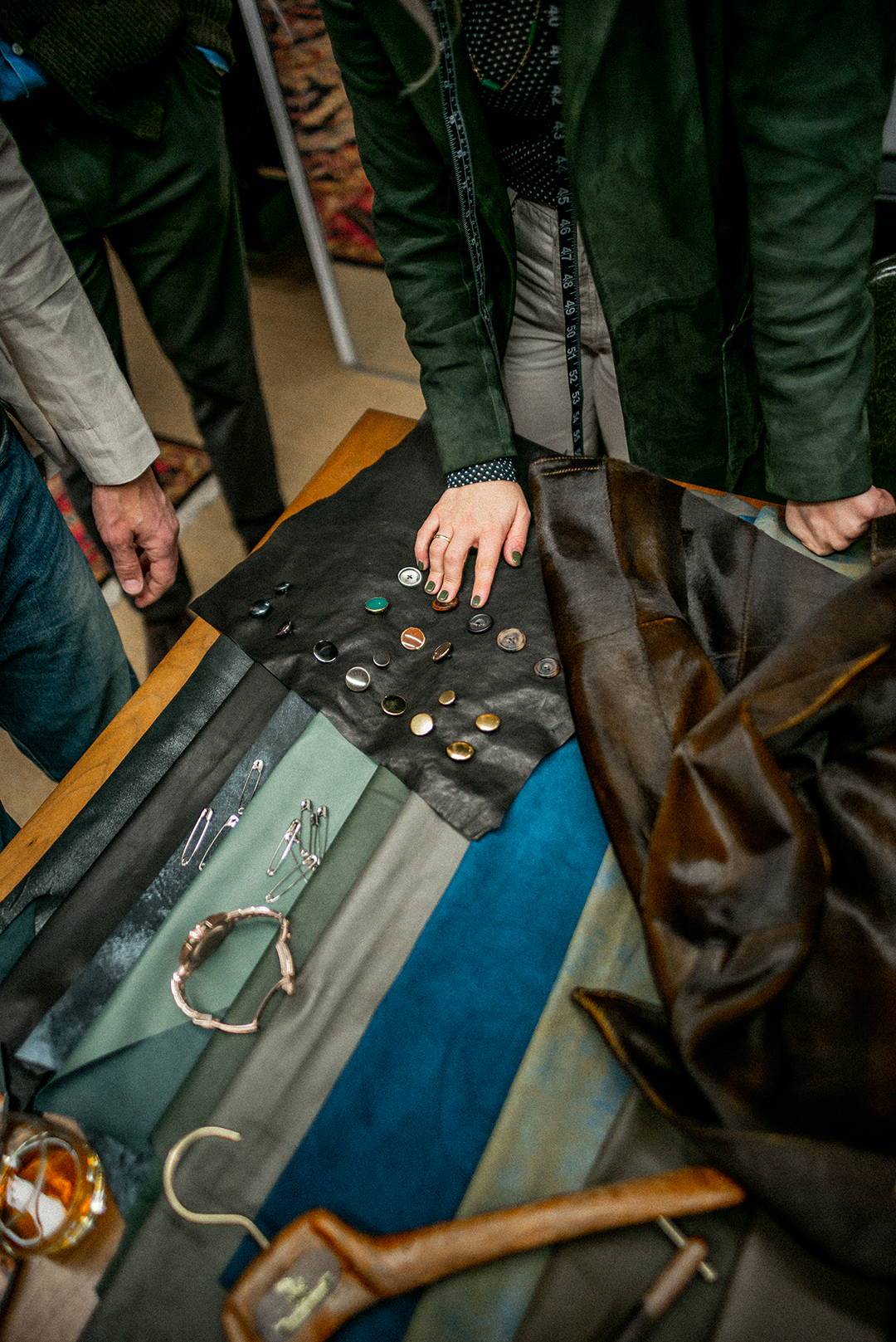 The work also breathes with its own spirit, conjured from the hides, colors and textures gathered from around the world. Whether it's dipping into a golden sunset, riding a lost highway, or wandering through a Moroccan blue souk, the feeling of the jacket on your skin should be as exciting as the fragrance of new love and as familiar as a favorite scent. 
If you would like to book an appointment or speak to someone directly about any aspect of our bespoke program, please enter your details below or contact us directly.

EMAIL
CALL OR TEXT
+1 615-584-4656
ATELIER & SHOWROOM
more questions?
visit our FAQ page