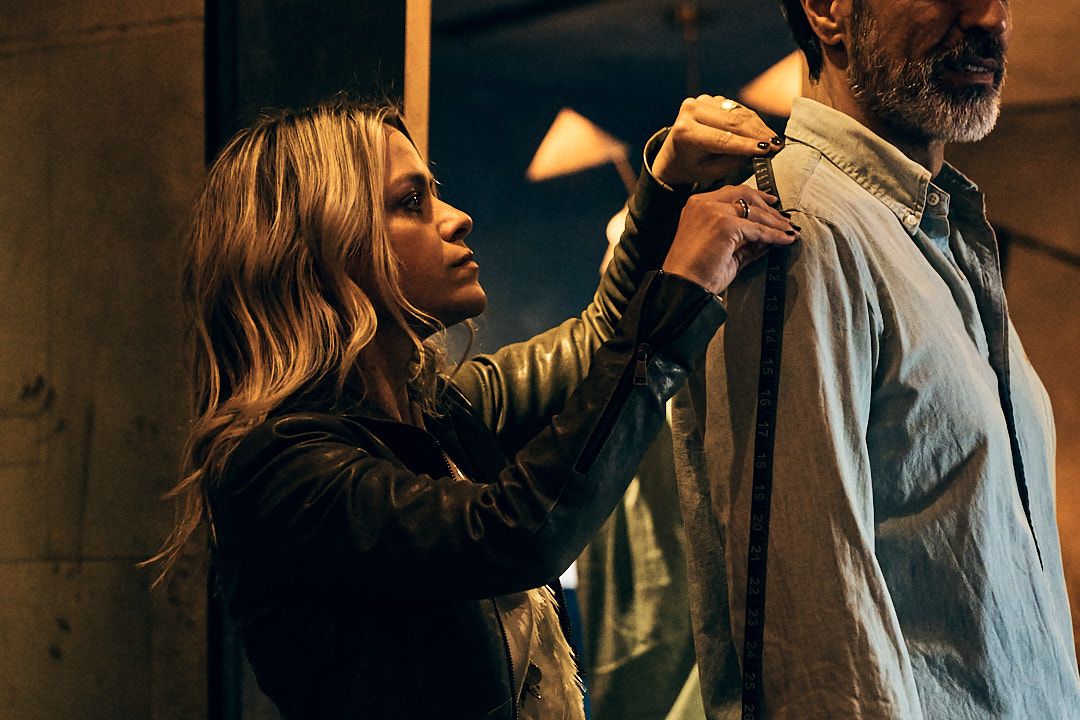 WHAT IS THE DIFFERENCE BESPOKE AND MADE-TO-MEASURE?
The Bespoke process is the pinnacle of all leather jackets. The first step is to sit down with each client in a design session, usually lasting about two hours. In this session, Savannah gets to know each person;  discussing their lifestyle, location, style and ultimate desires for their jacket. Savannah will then design and sketch a custom style based on all of the details discussed in the design session. Then, a pattern will be drafted from scratch, specifically for that client. Leather and other materials are sourced individually for each person in the Bespoke program. In order to perfect the fit, a canvas is made and typically 2-3 additional fittings are required to make sure that it the jacket is spot on and all of the details are exactly as you imagined they would be.
 
For the Made-To-Measure collection, we have created a wide size range of Savannah's favorite leather jacket styles from over the years. These are the tried and true, classic yet iconic pieces. Our Made-To-Measure program is more straightforward than our Bespoke program; it requires less decisions. In this process, you select the style that you prefer, we fit you in a canvas of your size, and then we discuss any fit changes and/or detail adjustments. Finally, you select your leather and lining from our stock assortment, and together we design an embroidery to make it truly yours.
HOW LONG DOES THE MADE-TO-MEASURE PROCESS TAKE?
Our Made-To-Measure jackets are delivered 8-14 weeks after fitting is complete and selections have been finalized.
 
HOW LONG DOES THE BESPOKE PROCESS TAKE?
Each of our Bespoke garments are different. We typically require anywhere from 2-4 canvas fittings for each client to ensure the perfect fit of your leather garment. The biggest variation of time is coordinating these fit meetings. We aim to deliver each bespoke garment between 2-5 months from the first fitting. For clients who are able to meet in quick succession, we are able to deliver within 10-12 weeks.
WHAT IS THE PAYMENT PROCESS?
For Bespoke, we require a 50% downpayment at the design meeting. The remaining percentage is due upon delivery of your jacket. For Made-To-Measure and Ready To Wear, we require payment in full to begin the production and fulfillment processes.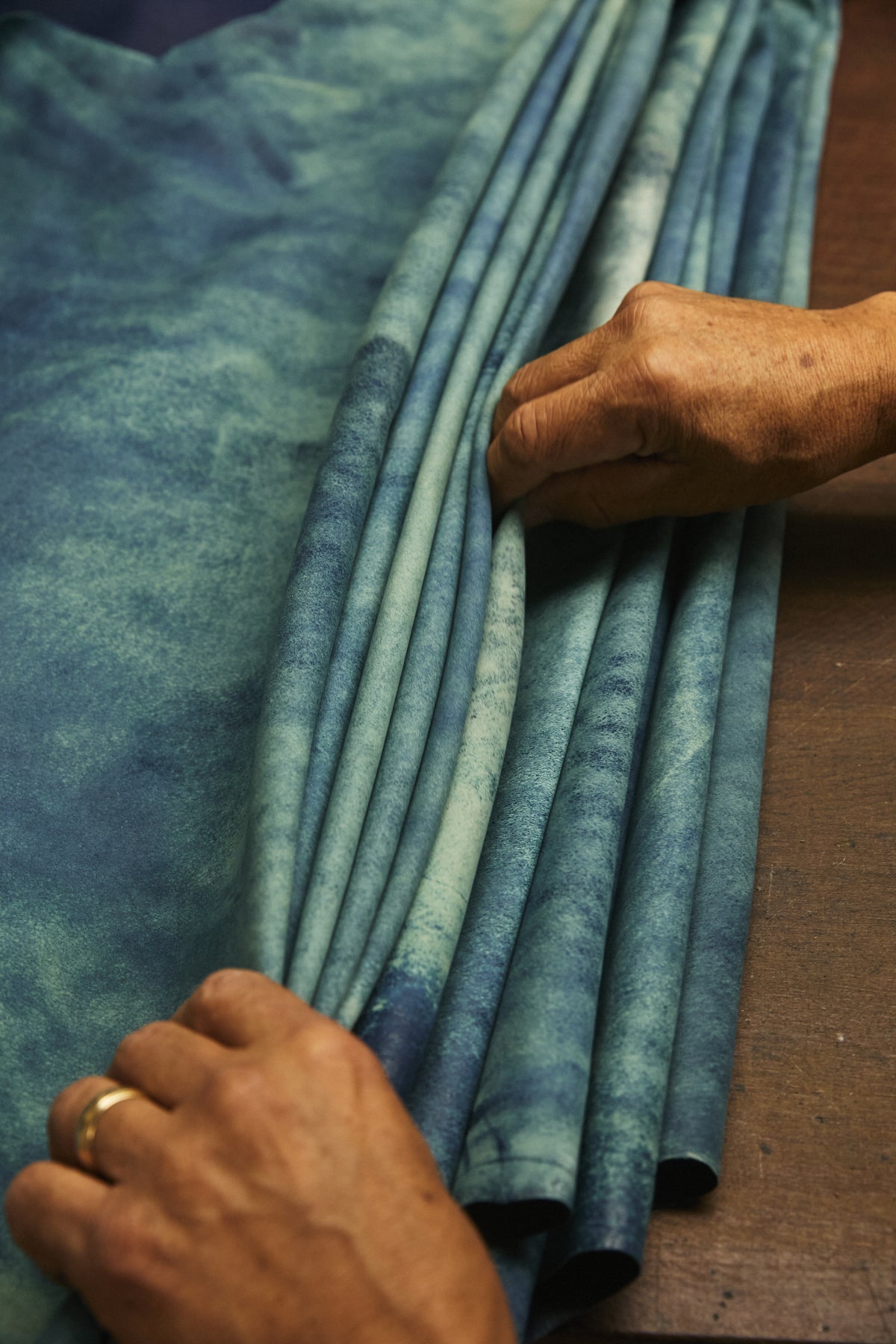 WHAT IS THE PRICE FOR BESPOKE JACKETS?
The opening price for our Bespoke program is $6,000. Each Bespoke jacket is one-of-a-kind, therefore, each material has a different cost, whether it be an Italian calfskin, shearling, exotic or fur. 
WHAT IS THE PRICE FOR A MADE TO MEASURE JACKET? 
The opening price for Made-To-Measure is $3,000. Pricing varies by style. Additions such as exotics, shearling and furs will be priced accordingly.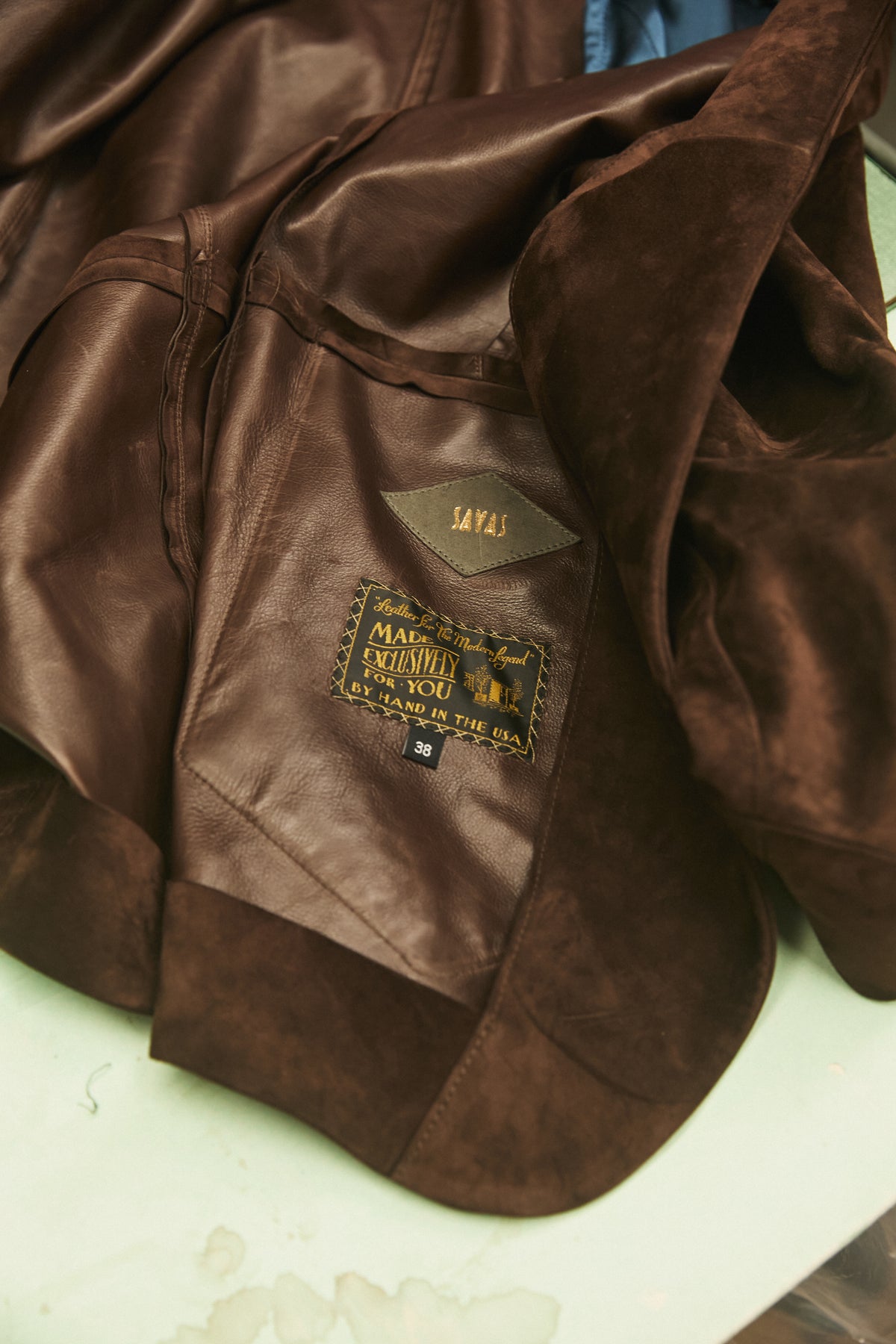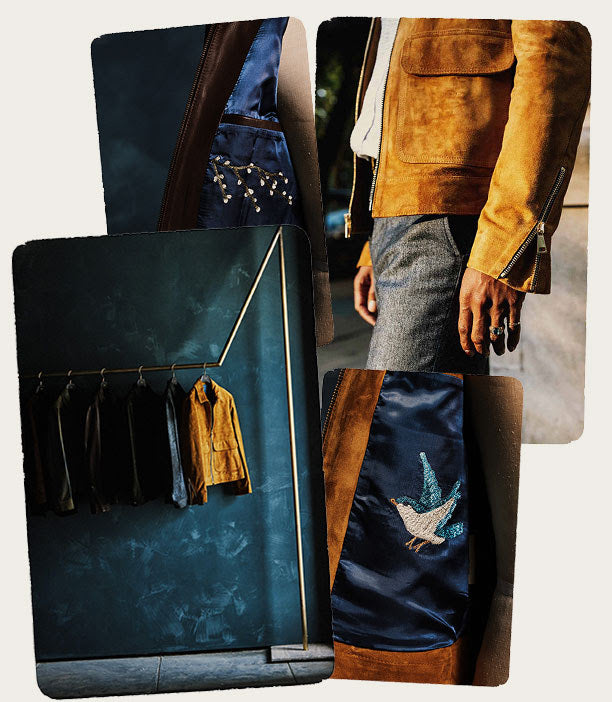 WHAT IS THE "LOOK" OF A SAVAS LEATHER JACKET?
Savannah designs with the style of international classicism and timelessness, while focusing on the perfect fit for each body type. Function and fit are paramount with each Savas jacket . The lines of design are intentional, and meant to flatter you. We believe that you should wear your jacket; it should not wear you.
 
DO YOU HAVE EXAMPLES OF BESPOKE JACKETS IN YOUR SHOWROOM?
We have a large sample collection of Bespoke jackets in our showroom. This is a wide range of very different styles, showing how far you can really go with the bespoke process. Each one is entirely different, and they sure are fun to try on! To make an appointment to view our sample collection, please contact us.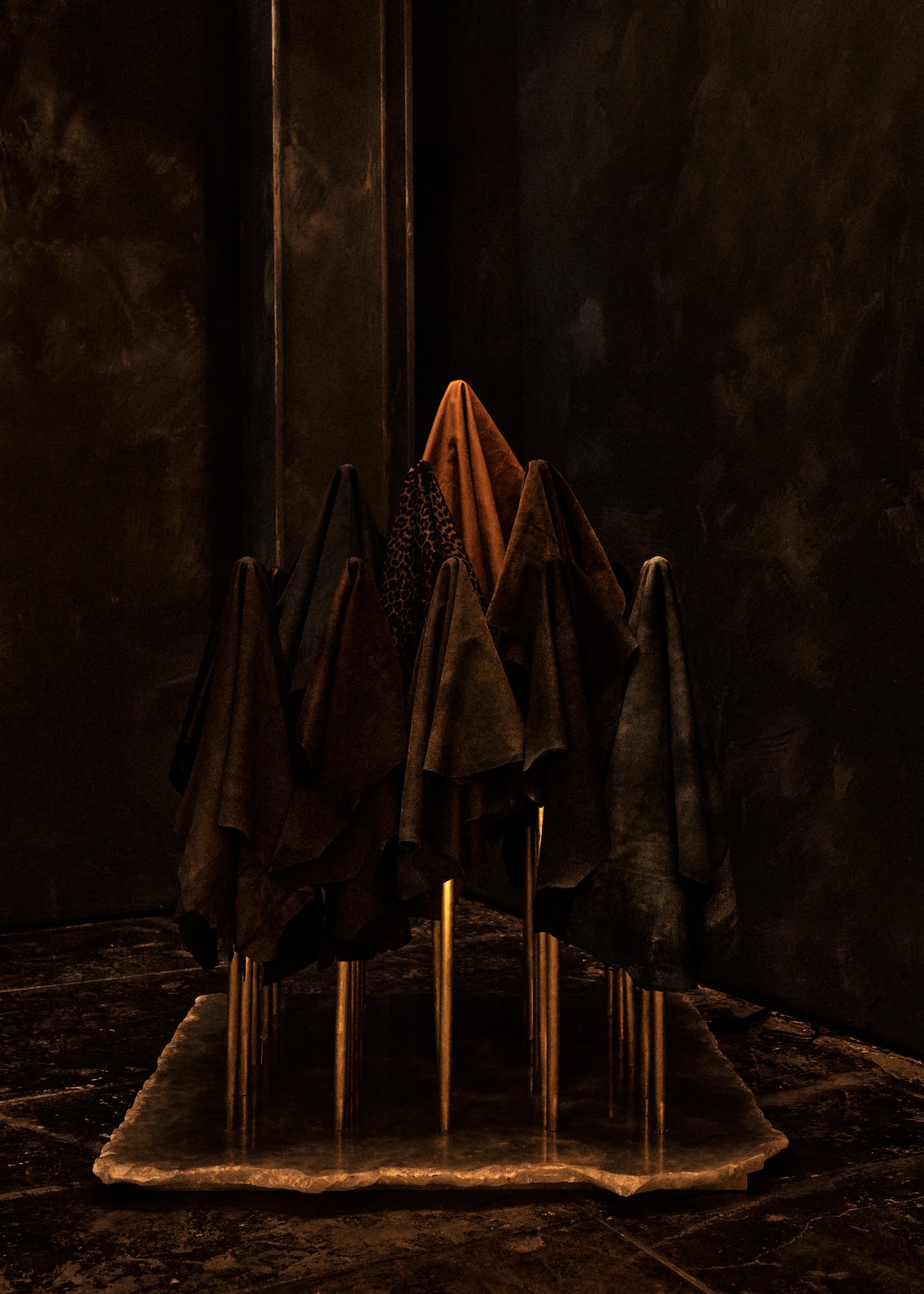 WHAT KIND OF LEATHERS DO YOU USE?
We work with the highest quality leather tanneries in Italy. The majority of the leathers that we use are Italian calfskin, developed just for us with the highest quality standards. By special request, we will work with horsehide, kangaroo, and other exotic leathers.
HOW DO YOU START THE BESPOKE PROCESS?
For each Bespoke client, we start with a quick consultation call. You will discuss yourself, the process, and any preliminary ideas that you have regarding your jacket. Most specifically you will discuss weight, function, and color. We will then source a selection of 10-20 different leathers that will be appropriate for the jacket you desire and Savannah will begin conceptualizing the design.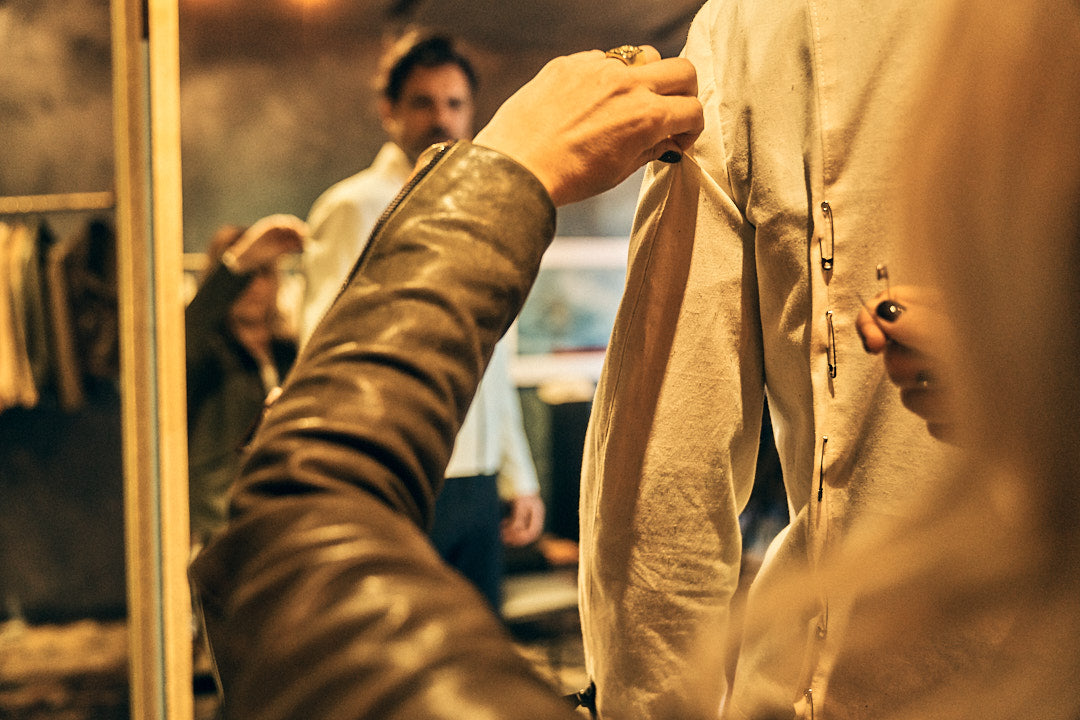 WHAT IF I DAMAGE MY JACKET?
We keep additional hides for each client as a backup in the case of an accident, such as a tear. This allows us to repair your jacket with the original leather.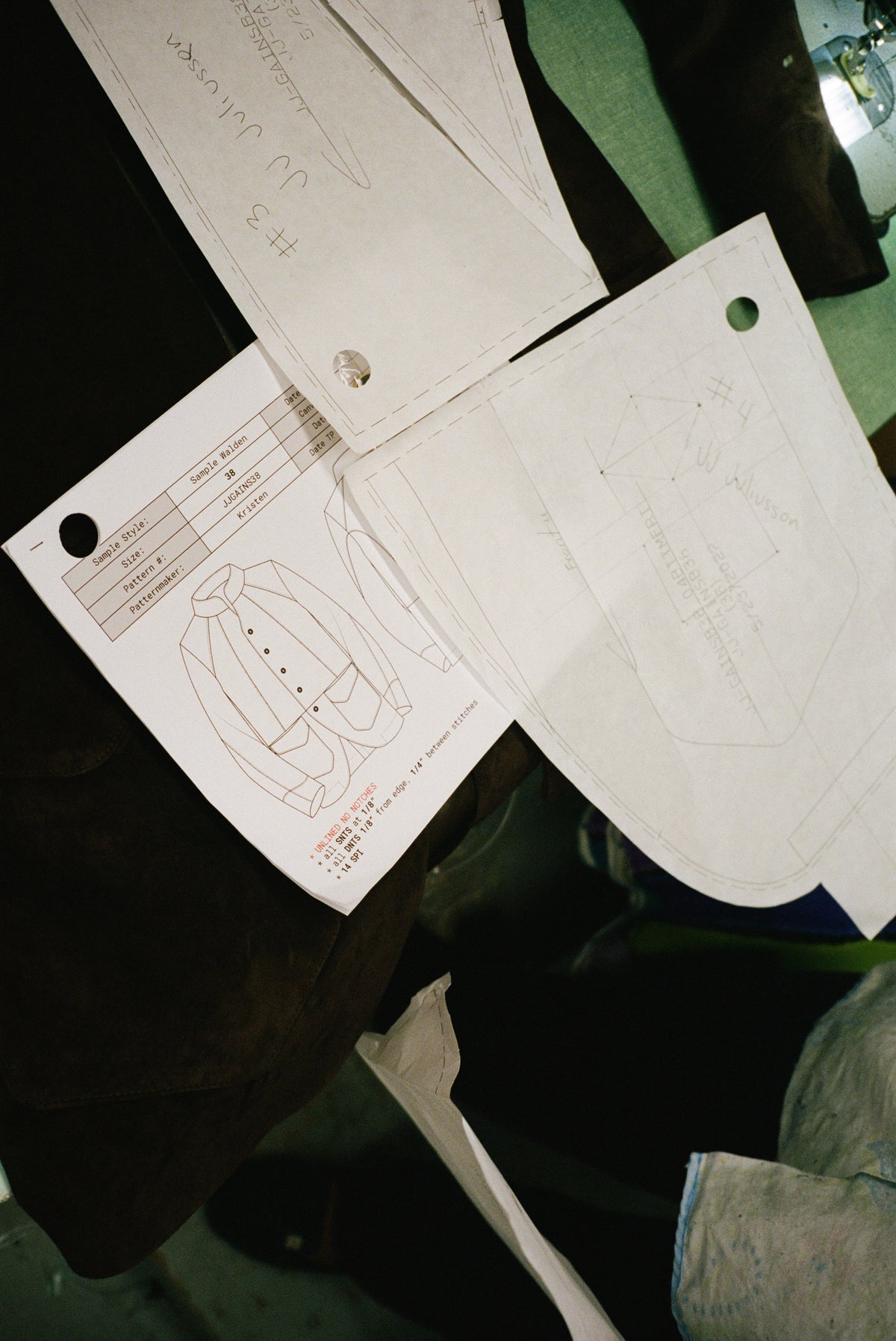 DO YOU HAVE AN ALTERATIONS SERVICE FOR OTHER LEATHER JACKETS?
We offer alterations for our jackets only.  Please contact us with a description of what alterations are needed and we will get back to you within 48 hours.