Taking quality measurements is one of the keystones to creating the perfect garment, tailored to fit you like a second skin.
As part of our virtual fitting program we require you to be involved in gathering your own measurements; to simplify this process, we've outlined the best practices for getting close-to-perfect measurements on your own.
This guide can also be used to determine your size in our Ready-to-Wear collection. However, if you still feel uncertain after following the steps below, we recommend
contacting us
with any additional questions before placing your order.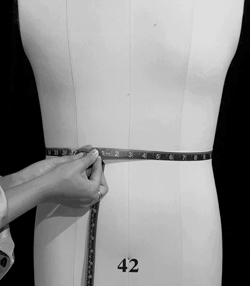 Place the tape measure at the center front of your torso and wrap it around the narrowest part of your waist until it meets the spot where you began. Be careful not to over-tighten the tape measure, but leave enough slack for the width of two fingers.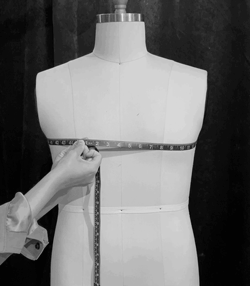 Measure your chest at the broadest portion of your torso. Place the tape in the middle of the chest and wrap it around your body, passing under both arms until it meets the spot where you began, keeping the tape parallel to the floor, Again, leave enough slack in your tape to fit the width of two fingers.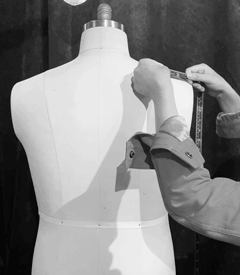 Measure the shoulder width by starting at the seam where your sleeve meets your shoulder. Run the tape across the back of your jacket, taut, until it meets the matching seam on the opposing side.You may need a friend to assist you with this measurement.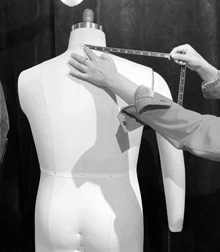 Place the measuring tape on the bone at the center base of your neck and extend horizontally to the shoulder point. From there, run the tape vertically down your arm, extending as long as you wish your sleeve length to be.